It's the end of the month masterpost! I've been making slow and steady progress on Squire's CGs, particularly the explicit ones. For those who follow the weekly posts on Tumblr and Patreon, you'll have seen most of this already – but there are a few new bits such as the new background for Lyall's castle guest room (day and night version) and an Imbolc variant on the cathedral.


...But I know you're not here for backgrounds! You're here for that sweet sweet yaoi. Well I can't show off full frontal nudity per se, but I can certainly give you a glimpse. Firstly, have these sketch-to-CGs that were voted on by patrons: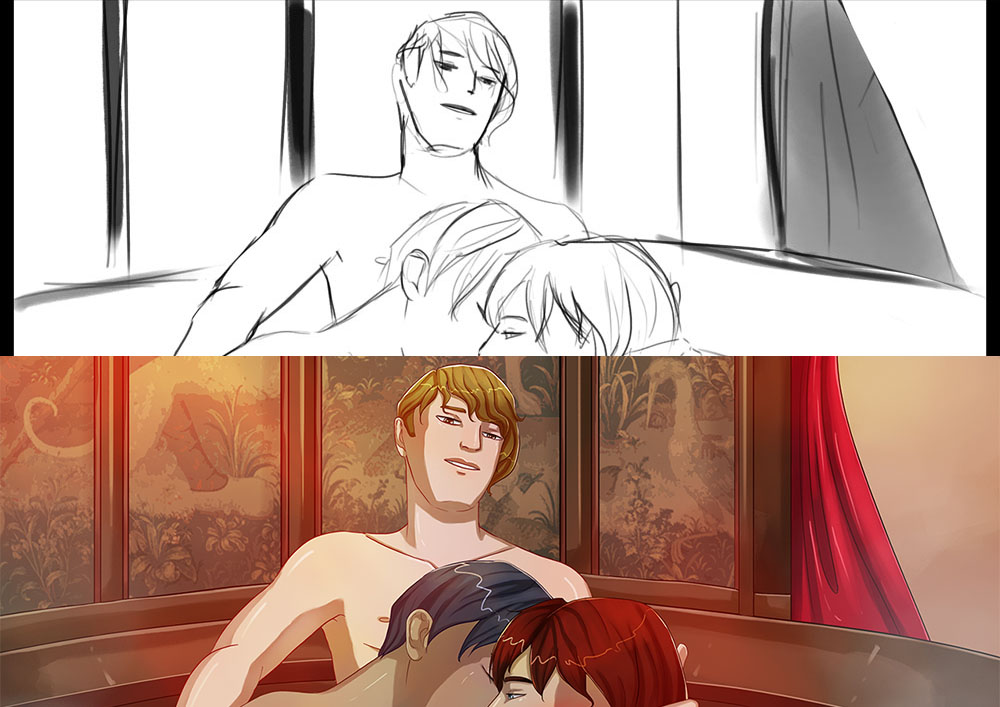 And a few extra that patrons didn't vote on, but did get an early glimpse of:

I don't have a lot else to show off! The plan for May is pretty much to keep chipping away at writing and drawing until Squire's February update is done. Realistically I don't think it'll be finished by the end of May – the main hold up is the writing, as I've been having a bad case of writer's block. If I can get the majority of that out of the way for May though, it'll be much easier to finish everything else up from there.

Anyone following the weekly posts, I'll see you next Monday – for you Itch and misc. people, I'll see you next month!
Get Fate of the Squire (demo)